Head Muk Treatments
The latest Muk treatment products
Head Muk is the collection of the latest treatment products to be added to the Muk stable. As with all the Muk range these products are high performance, economical and ideal for both use in the salon and to retail to your clients. We firmly believe that the 20 in 12 Miracle Treatment is unique, and this is supported by feedback from many Muk salons across the UK.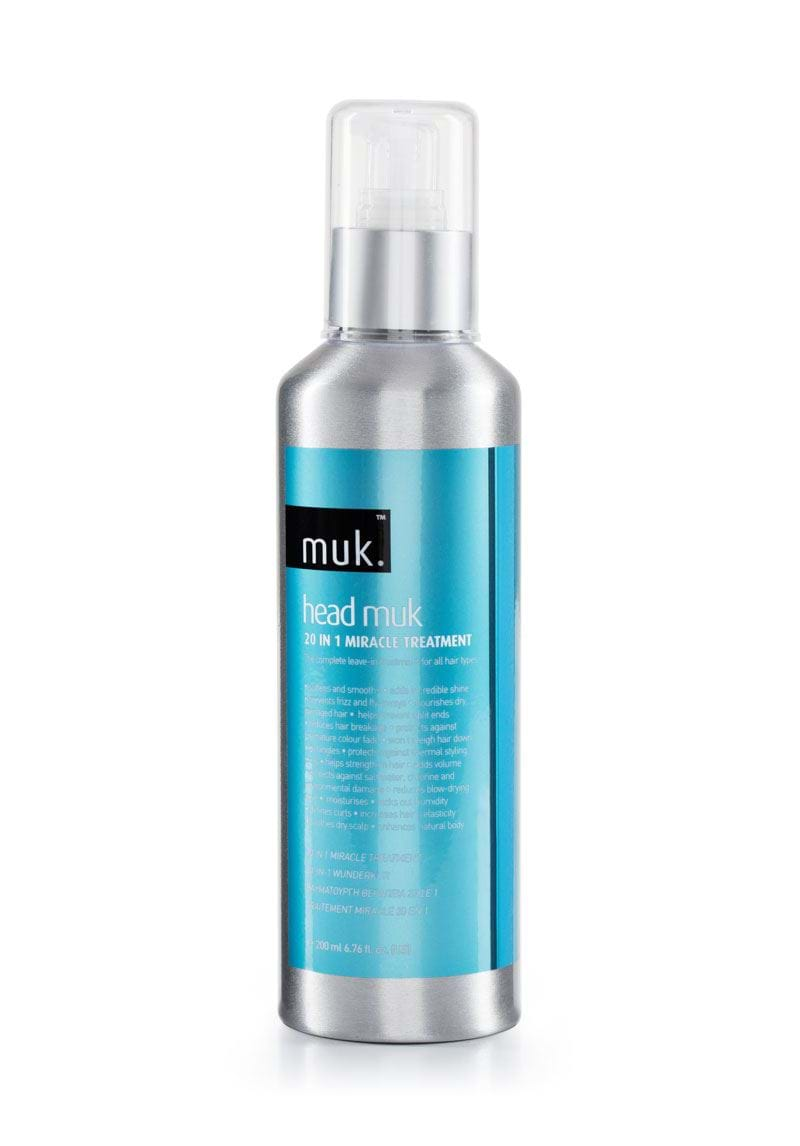 Head Muk - 20 in 1 Miracle Treatment
The complete leave in treatment for all hair types. For best results apply to towel dried hair.
Softens and smoothes
Adds incredible shine
Prevents frizz and fly away hair
Nourishes dry, damaged hair
Helps prevent split ends
Reduces hair breakage
Protects against premature colour fade
Will not weigh hair down
Detangles
Protects against heat when using thermal styling tools
Helps strengthen hair
Adds volume
Protects against salt water, chlorine and environmental damage
Reduces blow-drying time
Moisturisers
Locks out humidity
Defines curls
Increases hair's elasticity
Soothes dry scalp
Enhances natural body
Passion & watermelon fragrance.
Product Features
Retail Size 200ml
Retail price £12.95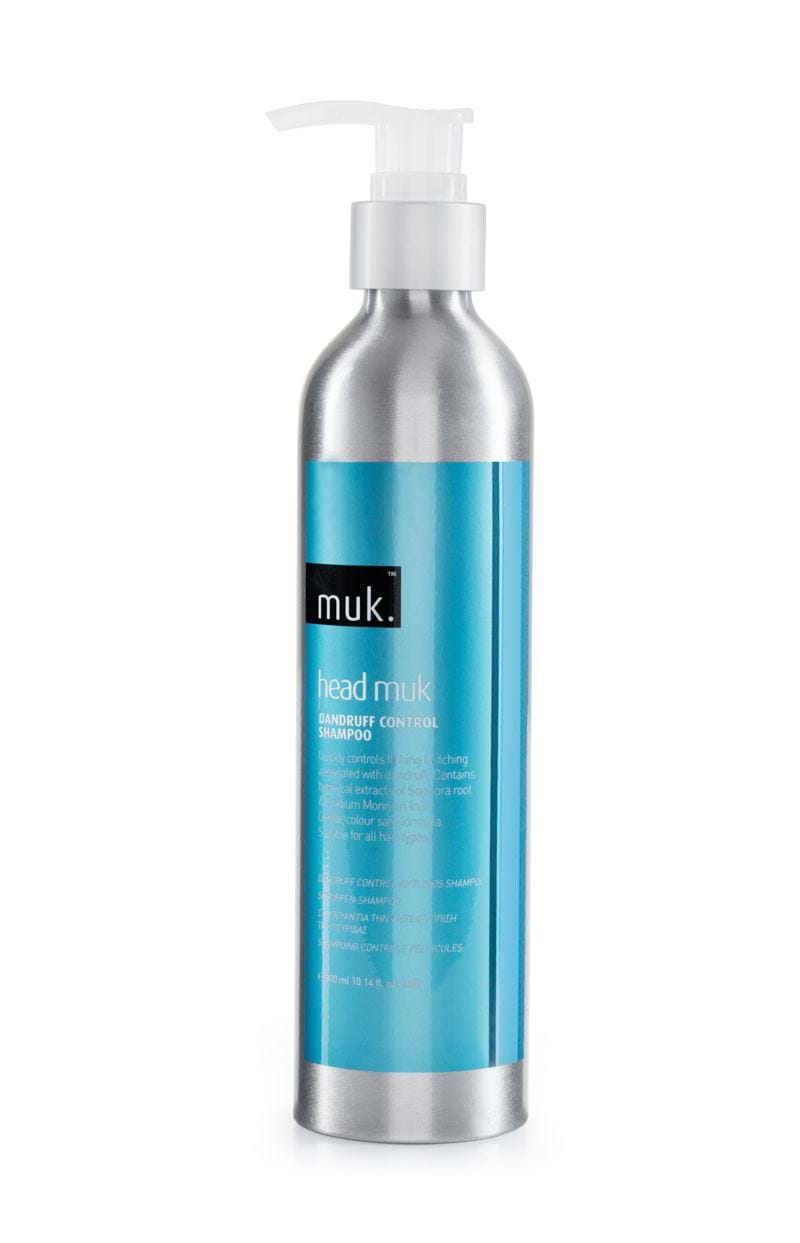 Head Muk Dandruff Control Shampoo
Quickly controls flaking & itching associated with dandruff. Contains botanical extracts of Sophora root and Cnidium Monnieri fruit.  A gentle and colour safe formula suitable for all hair types. Can be used as regularly as any normal shampoo. Green apple fragrance.
Product Features
Retail Size 300ml
Retail price £11.75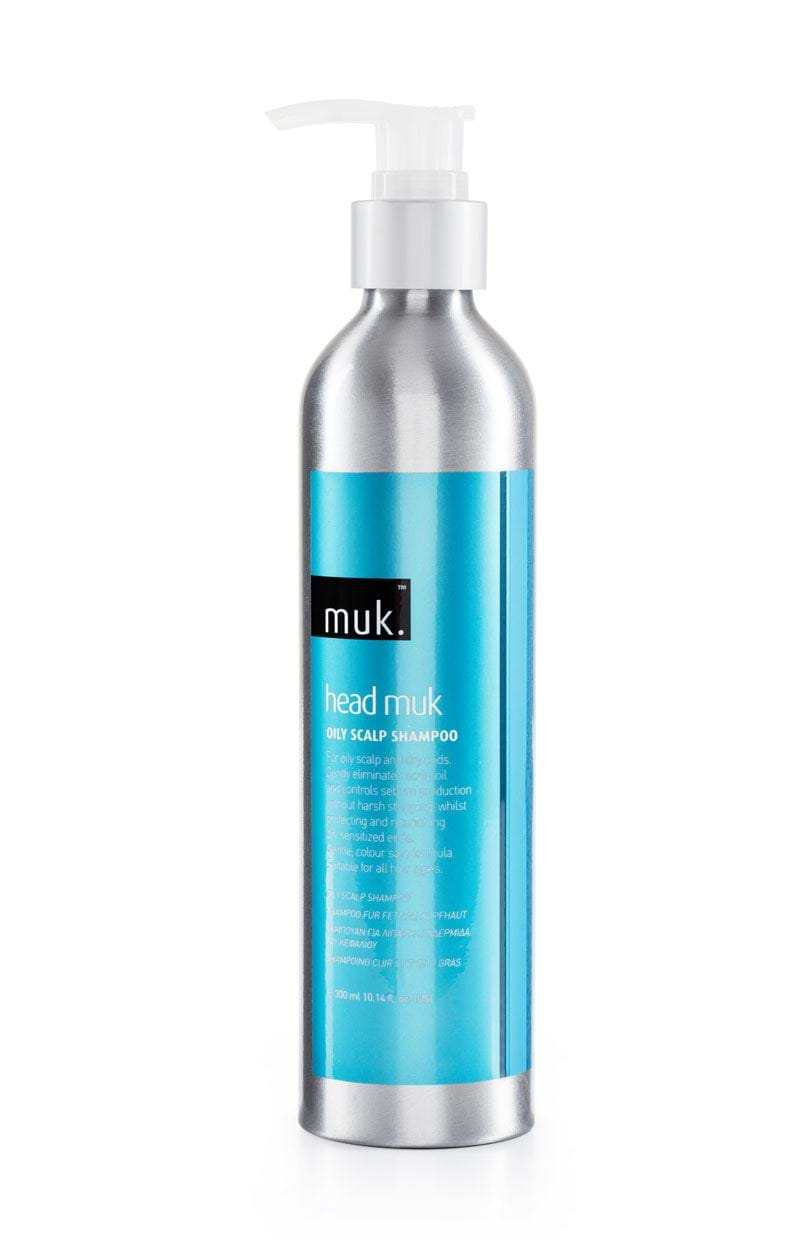 Head Muk Oily Scalp Shampoo
For oily scalp and dry ends. 
Gently eliminates scalp oil and controls sebum production without stripping the hair of natural oils. Leaves hair noticeably less greasy. Hair is protected and dry sensitized ends are nourished. This is a gentle, colour safe formula suitable for all hair types. Green apple fragrance.
Product Features
Retail Size 300ml
Retail price £11.75