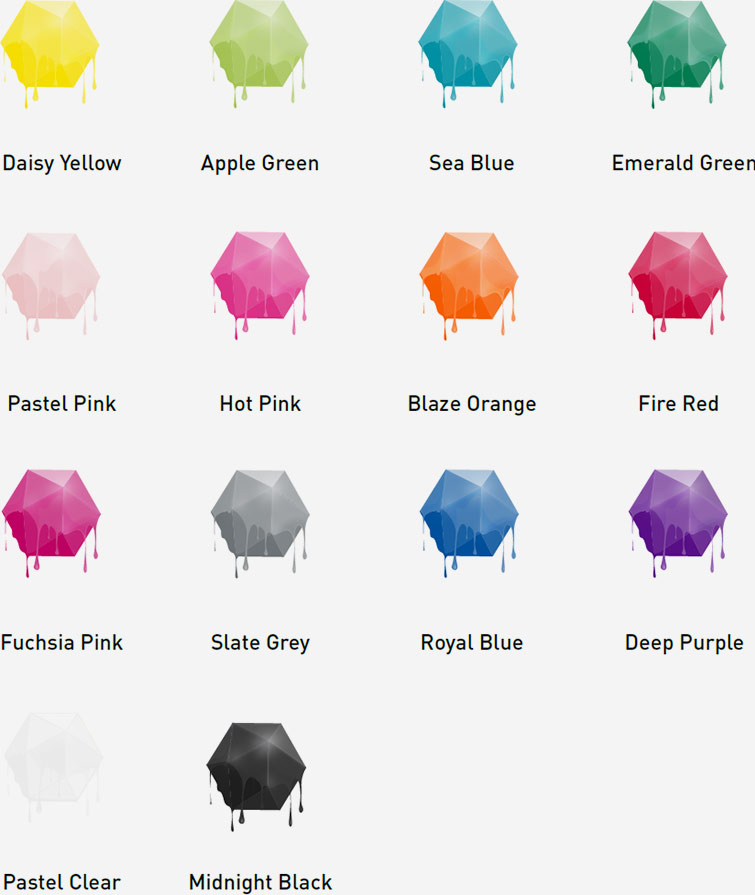 13 VIVID SHADES + 1 PASTEL CLEAR provide you with the tools to create a limitless number of shades and endless creative possibilities
Active Ingredients
CTC (Cationic Triplex Compound) to repair and prepare the hair for colouring
Increases longevity
Reduces 'running' of colours
Smooths and seals the cuticle of the hair during colouring for even results
Repairs hair damage during the colouring process
Acts as a built-in porosity equalizer
Increases shine and vibrancy Panthenol
Increases shine, softness and strength
Smooths cuticle for more even colour results
Reduces flyaway and eliminates static Micro-Pigment Technology
Cluster and lock technology provides increased vibrancy and longevity
Minimises running of colours during application and rinsing
Panthenol
Increases shine, softness and strength
Smooths cuticle for more even colour results
Reduces flyaway and eliminates static
Micro-Pigment Technology
Cluster and lock technology provides increased vibrancy and longevity
Minimises running of colours during application and rinsing
---
Superior direct dye colour for extraordinary colourists
Vivid Muk semi permanent direct dye
---
Immerse yourself in the colour revolution that is the new Vivid Muk direct dye colouring system
An infinite colour palette of completely intermixable and customisable shades, offering limitless possibilities.
Vivid muk direct dye guarantees bright, intense, luminous and expressive colours enriched with condition and moisture, so hair is left with intense shine,softness and strength.
Advanced micro pigment technology
For the very first time, vivid muk direct dye introduces micro pigmentation to direct colour. This enables complete and even saturation of colour with less susceptibility to porosity.
No more patchy and uneven results often seen with many other brands of direct dye.
---
For further information call
02476 661 906
Contact Us